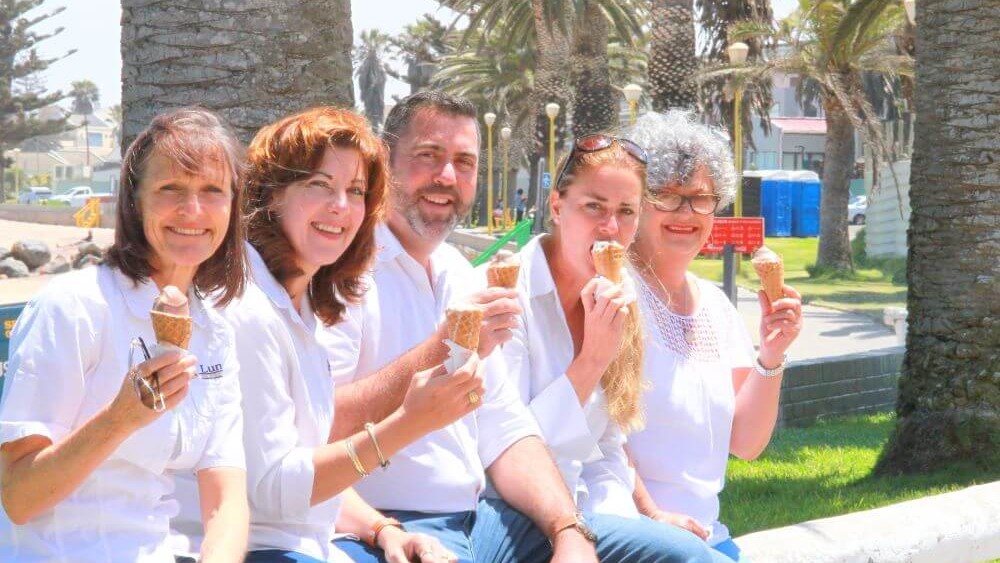 Luna Properties was established in July 2002 in Walvis Bay and expanded to Swakopmund in June 2005.
The company has been growing from strength to strength and has become a major contributor in the property market at the coast. In 2016 Luna properties changed ownership and the new principal Corne Robberts, is also the proud owner of Grobbies Estates in Walvis Bay.
In the spirit of our motto "We'll guide you home!" our company ethos is to provide a service to the public, which is friendly, respectful, honest and private. Luna Properties does not target only one specific market; we like to provide a service to the whole industry. Our qualified Estate Agents communicate in English, German and Afrikaans and work with a wide spectrum of Namibian clients as well as foreign investors.
We have been appointed by different developers in marketing and selling of erven and apartments at Longbeach, Dolphin beach, Afrodite Beach and Swakopmund. Furthermore we have been instrumental in securing industrial and residential letting space to major movie productions for the last ten years. We, our qualified award winning Agents of Luna Estates will "Guide you home"!!